0161 270 5587
We provide pet sitters to care for your home and pets whenever you are away. We will visit your home when you go away for a day, weekend or even longer and you prefer your animal to stay at home and avoid stress of staying in new, unfamiliar location, quite often locked in a small kennel.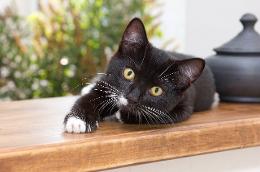 Our pet sitters are pet owners themselves, experienced in care of their own animals. Additionally they receive necessary training. As pet owners we know how important it is to ensure that they are cared for properly by the right people. We will always go the extra mile for the animals in our care.
Using our services, your pets stay in their own environment and routine without quite often stressful staying in kennels which offer limited space and strange new environment. It is is especially beneficial for very young or older animals, for those with separation anxiety, rescue pets or those who simply demand a little extra attention, who may feel unsettled while locked in a kennel.
Your pets can be looked in at from one to few times a day, depending on your needs. Our mature pet sitters also may look after your property, switch on the lights, water plants or even clean.
We are not an agency employing whoever is available on the market. It is family run business and we employ only people we know very well and we can trust.
What pets will we sit for?
We can look after almost all pets that can stay at home on their own excluding those considered as dangerous.
So we will take care of your cats, fish, rabbits, guinea pigs, hamsters, chinchilla, parrots, budgies, mice, rats etc.