0161 282 7955
When you are away we will look after house to ensure that your property is safe, receives the best possible care and attention, leaving you in the knowledge that your home is being looked after. Your home can be checked on a weekly, biweekly, or daily basis depending on our agreement.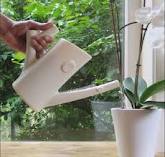 What we do:
- keep your home aired and lived-in, and to keep your garden maintained in good order
- adjust thermostats, monitor sprinkler systems and plumbing
- water plants
- we rotate lights and adjust window treatments to give your house a lived-in look.
- we make sure security systems are set and windows and doors are locked
- pick up mail, newspapers, flyers, and packages and bring them into the house
- check sinks, toilets, and other plumbing for leaks.
- check after bad weather and look for damage
- and a variety of other services that are needed while you are away
_____________________________________________
©Cleaning4s